Do YOU use Hyperdocs in your classroom?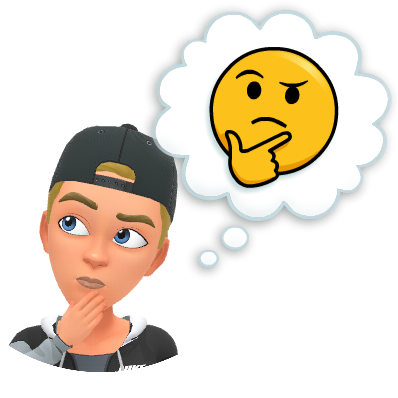 In 2016, I was introduced to Hyperdocs and I was beyond amazed at the overwhelming possibilities of them! Ever since I have been on a mission to constantly work on my Hyperdoc game!
At some point, I feel like we all get to the point where we feel that our Hyperdocs are missing that little something! On this page, I hope to provide you with some strategies to help you take your Hyperdocs to the next level!
Where do you want your HyperDocs to go?
This has been the question I have been asking myself over and over again…do you ask yourself the same question? In order to reach my destination, I decided that I should let the students decide where we go on our Hyperdoc journey! To do this, it required me to shift my thinking from Teacher-centered to Student-driven. To get inside the perspective of a student, I asked myself the following questions: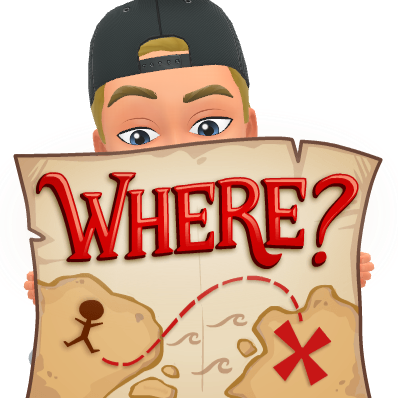 What might a student PERCEIVE or OBSERVE when using HyperDocs for learning?
What might a student KNOW ABOUT or BELIEVE when using HyperDocs for learning?
What might a student CARE ABOUT or VALUE when using HyperDocs for learning?
Hours…Days…Weeks later…and the help from my great colleague and friend, Katie we came up with four shifts that all Hyperdocs need to make them student-driven! 
Student VOICE and CHOICE 
This is the first shift from teacher-centered  →  student-driven. By making this shift it allows us to hand over the keys and let students own their learning!
Barbara Bray and Kathleen McClaskey's framework for a Personalized Learning Environment (PLE) is a great place to get started design activities that give students voice and choice!
The PLE framework is composed of three stages, each one gradually giving students more VOICE and CHOICE in their learning. Below I tried to "break it down" for you in a way that could be easily applied to a Hyperdoc.
Stage One
Voice
Provide opportunities for students to give feedback or demonstrate their background knowledge.
One of my favorite activities is to create a collaborative slide deck with Google Slides. Students could demonstrate their learning on their slide and effectively give feedback to their peers on another.
All the learning takes place in one area! Check out the "Caption This! activity from Laura Steinbrink and Matt Miller.  You could easily include this as an opening activity or reflecting at the end of your Hyperdoc. Personally, a collaborative side deck is a MUST HAVE for me in any Hyperdoc lesson! 
Choice
Provide students with learning options! Giving students a little choice does not have to be too hard, just give them a few ways to show what they know!
An easy way to do this is by creating a simple choice board. The best resource I've seen for choice boards comes from Kasey Bell! Check out Kasey Bell's blog on Interactive Learning Menus.
Kasey's Tic-Tac-Toe Choice board can be found on the link above. My favorite part about choice boards is that they can become your hyperdoc! A perfect tool for keeping information and activities all in one place!
Let's kick it up a notch…
Stage 2
Voice
In stage one, students are given voice by demonstrating their BK while being to give feedback to their peers.
In stage two, we can make our students' voice a little louder by providing opportunities for them to collaborate virtually with others.
A great activity that can be incorporated into a Hyperdoc is slides (again). Google Slides is the perfect way to get students collaborating! 
Try out this Google Slides: Jigsaw Activity Template from Alice Keeler. Make a copy of this template, attach it to your Hyperdoc and you will have instant collaboration! 
Choice
In stage one, I discussed giving students the option to have choices in their learning. In stage two, we want to build off the first by providing students with opportunities to present ideas in their own way. I know what you may be thinking…how in the world do I do that?! Take a deep breath! It's okay, you'll never guess what tool can save the day! If you guessed, Google Slides, you are right! Take your choice option a little deeper by giving students an open canvas. One of my 
absolute favorite activities comes from the book, Eduprotocols by Jon Corippo and Marlena Hebern. The book is filled with a bunch of protocols that really driven student choice and creativity. Try out Jon Corippo's Iron Chef EduProtocol template!
I would definitely consider this book for more ideas as well!
Stage 3
Voice
Not only do we want our students to share their voice within their own classroom, but we ultimately want them to share learning beyond the walls of the classroom!  Embedding tools such as Flipgrid or Padlet in your lessons can open up your classroom to another world! By doing so, we amplify student voice to the next level! In my recent #ISTE18 session, I modeled Fligrid with teachers. To me, it's THE TOOL for voice in the classroom. Now that it is free, take advantage of the possibilities! Check out the grid from my session on how teachers are trying to take their hyperdocs to the next level!  Check out the grid here! Use the password: HyperDocsISTE to get in. Feel free to add your own response to the grid! 
Choice
In the previous stages, students were given options to choose their learning destination with choice boards and show off their learning with an open slate. In stage three, we can really take our hyperdocs to the next level by giving students opportunities to become problem finders and solvers. 
A great way to do this comes from an under the radar tool created by Dee Lanier. His SmashboardEdu template is an AWESOME way to get students to show off their creativity, find problems, and come up with innovative solutions in a gamified way!